Hebei Jinbei Special Automobile Manufacturing Co., Ltd. was established in July 2008 and is affiliated with Jinbei Special Equipment Manufacturing Group Co., Ltd.. It is a dedicated automobile production company with independent legal personality and has a registered capital of 60 million yuan. It is located in Longgang West Street, Xingtai City, Hebei Province. 289.
The company passed the GJB9001B-2009 National Army Standard Quality Management System Certification, GB/T 19001-2008 Quality System Certification, and was approved by the Ministry of Industry and Information Technology of the People's Liberation Army. It is the General Logistics Department and General Equipment Department of the Chinese People's Liberation Army. Equipment management unit.
The company covers an area of 800 acres, plant area of 61,740 square meters. Currently, The company has the international advanced level Mitsubishi Heavy Industry CNC processing center, the United States three-coordinate testing center, CNC shears, CNC bending machine, CNC plasma cutting machine, large roller machine, automatic welding machine, sandblasting room, spray paint room, paint house, rain laboratory, Germany imported large plate press, etc.. Production equipment.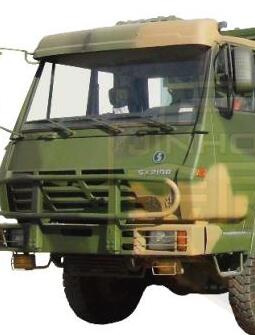 It has a square cabin production line, a car chassis assembly line, a vehicle performance test line, a dump truck production line, a tank car production line, a semi-trailer production line, a container production line, and a military trailer chassis production line.
Since its establishment, the company has designed and produced more than 20 modified car products for the Chinese military. For example: Cookers 500, 300, 150, 120, staple food processing and 150 semi-hanging; Canned car series of military fuel trucks, water trucks; Vault series light vehicles, sanitary car wash, hot and hot rice delivery vehicles, food refrigerated heat preservation vehicles, water purification vehicles, health and epidemic prevention vehicles, medical ambulances, combat readiness vehicles, shower compartments, etc.; Engineering maintenance series of military port repair vehicles(scientific research projects), integrated unloading vehicles(independent research and development projects), auto repair vehicles, aircraft nitrogen filling vehicles and other modified vehicles.