Jinbei Group is a civilian-military integration enterprise with four major military qualifications. It is the leading construction unit of the military and civilian integration base in Hebei Province. Since 1996, it has been working to provide integrated solutions for the packaging, storage, transportation, delivery, and use of military equipment materials. & lt; Brt & GT;
In 2000, Jin Bei invented innovative products of the 4X field equipment box group to fill domestic gaps and won the second prize for military scientific and technological progress, becoming a standard equipment installed in the entire army. In 2017, it successfully developed a high-strength ultra-light air-carrier box group, once again filling domestic gaps and leading the world in technology. In the past two decades, Jinbei has continued to innovate. It has developed hundreds of products, listed dozens of military projects, and provided millions of products to the entire army, covering all branches and arms of the entire army.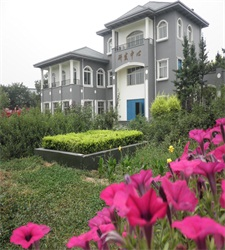 Gold products have won more than 60 national patents and 2 invention patents. They have won the second and third prizes for military scientific and technological progress several times. Gold backing is a national second-level confidential enterprise, a national industry standard drafter, and a military standard provider. Famous trademarks, national high-tech enterprises. The group employs more than 500 people and has the longest and most experienced experts and technical teams in the domestic roller packaging industry. The factory area is more than 1,000 acres, and the plant and storage area is 131,200 square meters. With more than 600 kinds of products of various types, the annual production capacity can reach 1.2 million units(sets), which is the top 100 tax-paying entities in Xingtai City.
The materials of the military packaging box and box produced by the gold backing can be reused, and the production process is pollution-free, which conforms to the requirements of environmental protection and safe production.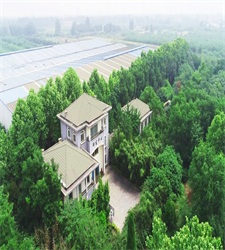 Today, Jinbei has become the leading military packaging company in China. The company is in line with the National military-civilian integration development strategy, the National green development and innovative development strategy, the national brand strategy, the great country craftsman spirit, the circular economy, and the high-quality development strategy.
In 2019, Jinbei Group will respond to the call of the government and comply with the requirements of upgrading and upgrading the third-generation equipment of the military. It will implement a comprehensive transformation and opening up, expand its scale, and realize intellectualization, automation, and scale. We will build China's largest, most professional, and most complete military and civilian integrated intelligent manufacturing and manufacturing military packaging R&D and production bases, build military packaging supermarkets, and realize that "as long as we find gold backing, we can always find suitable military packaging". To make greater contribution to the modernization of national defense equipment!